If it has been a while since you refreshed your LinkedIn profile, it's time to do it again.  While all forms of social media give useful information about you to your prospective employers, consider this fact…. "89% of recruiters have hired someone through LinkedIn…" (source).
Yes, 89%. It's a staggering figure which shows how vital it is to present yourself well in LinkedIn.
Take a look at your current LinkedIn profile.
Do you show a photo of yourself? 
It is surprising the number of people who don't, but a well-chosen photo may give a lot of information about the person you are, and that can be invaluable. Make sure the photo shows you as a professional, not as you are on holiday, though!
What about your headline?
The headline is your chance to catch the attention of recruiters as they search for an ideal candidate. Remember to include your keywords in the headline. For example, if you are a marketer you should include the word "marketing" in the headline.  When you visit my profile, it is immediately clear what I do, and I have included all the keywords someone would use to find people in my industry. Think of the headline as your Google listing. What would someone type into the search bar if they were looking for you? Now add those words to your headline.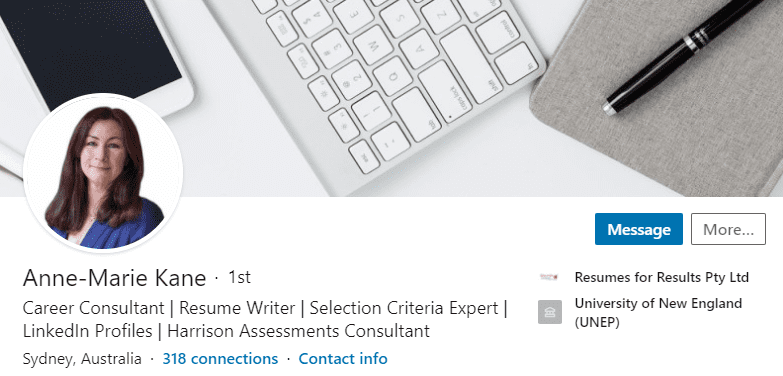 Do you use the 'About' section well?
A survey in the UK has found that the way you describe yourself is more important to potential employers than your references and recommendations.
What that means for you is that you need to say something real about who you are and what you do. Don't just copy and paste your resume details. Show who you are and why you love your role. You have up to 2000 characters to use, so use them all up.  
If you can give examples, it will help support your summary. 
Remember who you are writing for; it's not someone who knows you. When you've drafted your summary, take a look back over it. Does it give recruiters the information they will be looking for?  Is it friendly yet still professional? Revise your summary until you are confident that it will work well for you.
Have you checked your privacy settings?
There is nothing more frustrating that trying to find someone on LinkedIn, only to find a profile with the correct name, but no profile image and no details. If you are hoping to be found, you're going about it the wrong way.  Under your Me icon you will find "Settings & Privacy" for each element of your profile.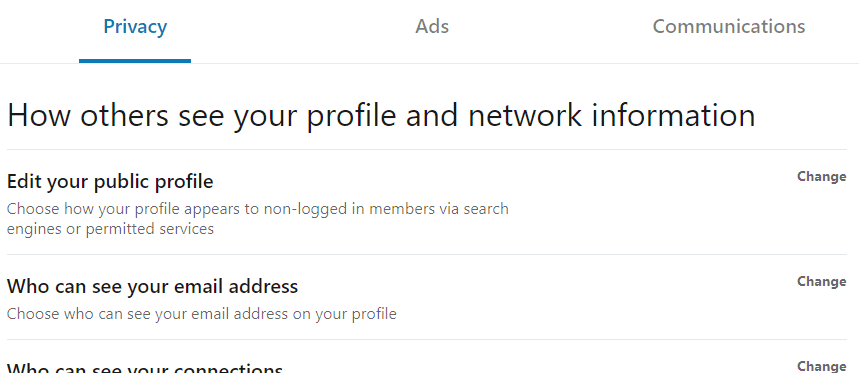 These are just a few of the sections on your LinkedIn profile and I recommend that you take a fresh look at all of them on a regular basis.  A current and interesting LinkedIn profile page will represent you well as you seek employment and as new employers look for their ideal candidate, which could be you.
If you would like some professional assistance to craft the perfect LinkedIn Profile page, consult our experts. The experienced Career Consultants at Résumés for Results can assist you by writing a your LinkedIn profile tailored to your specific skills and expertise.
If you would like to know more about the author Anne-Marie Kane, click here.